At the Mindful Glow candlelit sound bath experience, you and your inner peace take centre stage. The tranquil, meditation-style sessions are bringing hundreds of candles and a whole lot of zen to Perth. Carve out a little over an hour for yourself to relax and recharge your batteries.
On September 2, this candlelit sound bath will illuminate Perth Town Hall to let natural elements encourage a state of relaxation within you. Embrace the sounds of crystal singing bowls, drums, flute, the Sun Gong, and more during this peaceful experience at a stunning venue.
What is a candlelit sound bath?
Effectively, Mindful Glow is a meditation session that uses sound therapies to centre you. As you sit in the sound bath (not a literal bath, just FYI), illuminated by hundreds of candles, the sound waves from Tibetan and crystal bowls, tuning forks, shamanic drumming, and more will wash over you, and encourage you to completely unwind. The meditation session will be led by an experienced practitioner with over 10 years' experience, so you can almost guarantee you'll leave feeling utterly blissful.
The session is 75 minutes long, and you can choose from three sessions on September 2 – choose the slot best suited to you here. Yoga mat rental is available too, plus there'll be a plethora of blankets and pillows available for maximum comfort.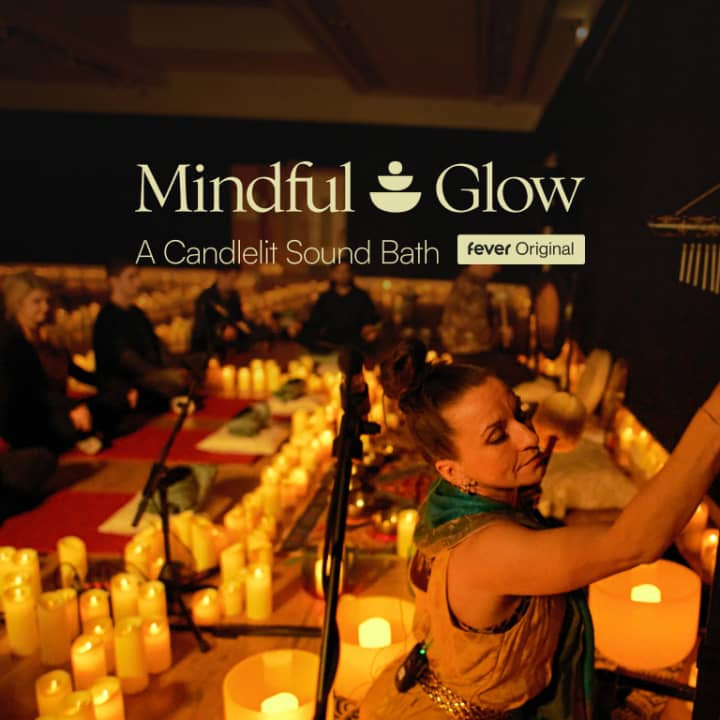 Mindful Glow: Candlelit Sound Bath
November 4, 2023 9:30 AM
From A$36.00
---