Many of us have our own ways of decompressing when life becomes a bit overwhelming. You might find solace in reading, taking a sauna or hot bath. While your version of sound therapy might involve listening to classical music or your favourite contemporary album, sound baths are rooted in specific frequencies corresponding to energy centres in the body. The Mindful Glow experience coming to Perth on June 17 combines the soothing powers of a sound bath, yin yoga breathwork, and meditation.
Taking place at Perth's Gothic-style town hall, this rejuvenating experience relies on focused breathing and guided meditation that translate to the power and energy flowing through your body. Under the original jarrah hammer-beam ceiling and resting on polished floorboards, a local and experienced practitioner will take you on a transformational journey. 
Mark the beginnng of the cold season with this serene experience at Perth Town Hall. Wrapping up in warm and comfortable clothing is advised for maximum comfort. Upon arrival, you'll find yourself in a setting bathed in the calming glow of candlelight. Find your place in the room and prepare for 75 minutes of breathwork exercises, meditation, and sound therapy to reset your mind and body.
Mindful Glow provides a great opportunity to release any built up tension, let go of any stress weighing you down, and explore the revitalising effects of acts as simple as focused breathing, hearing deep sound vibrations, and practising mindfulness in a candlelit room. Guided by a practitioner with over ten years of experience, guests can correct imbalances in their energy centres and top up on some much-needed zen time. 
Find your inner peace amidst hundreds of candles at this relaxing Mindful Glow experience.
Mindful Glow welcomes everyone to hit reset and generate new vibrational frequencies. What's more, with three sessions taking place on June 17, at 9:30 am, 11:30 am, and 1:3o pm, you can select a time that suits you best. Feel free to bring your own yoga mat, but if not, you can rent one when completing your purchase.
Although it is one session, you might find yourself integrating some of the meditative techniques into your daily routine.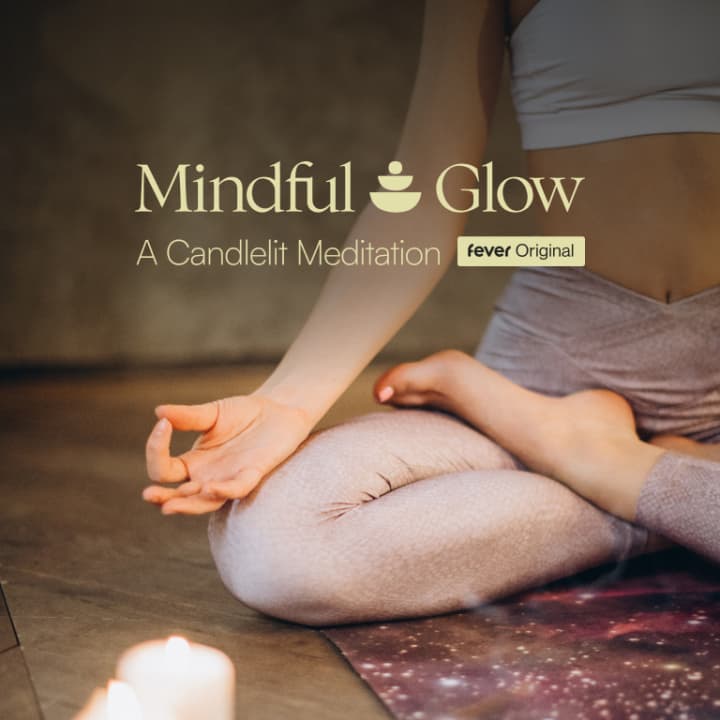 Mindful Glow: Candlelit Meditation
---